Collaborative Palletizing Robot
Designed for Universal Robots line of collaborative robots, the PalletizUR is a turn-key palletizing system that requires no caging or guarding to operate.
Turnkey Robotic Palletizer
Designed for non-technical operators, the PalletizUR is controlled through a single touchscreen interface and is easly added to existing packaging lines.
Minimal footprint - fully collaborative, the PalletizUR requires no hard guarding to operate
Quick deployment - the PalletizUR requires only a standard outlet and shop air line to operate.
Flexible automation - unlike traditional machinery, the PalletizUR can be adjusted for new boxes dimensions in minutes, no programming required!
A palletizer designed for Universal Robots
Using the Universal Robots 10e OEM collaborative robot, the PalletizUR is operated through a single touchscreen interface and requires only a standard air line and outlet to operate.
Durable and Portable
Easily move with a forklift or pallet jack.
Minimal Integration
A plug & play system that is ready to work in minutes.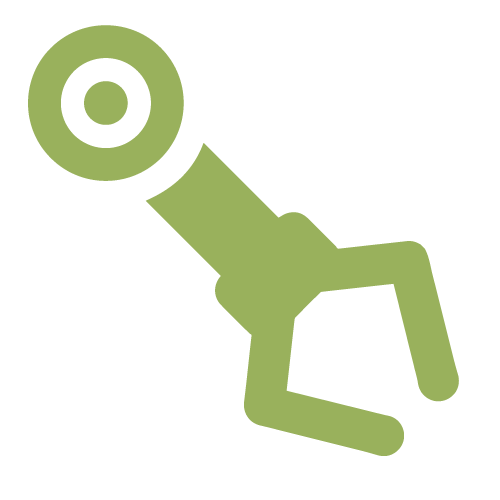 Custom End Effectors
Easily swap end-effectors as products change.
PalletizUR Software
Drag & drop pallet configuration.
Continuous Operation
2-pallet reach for continuous production.
Auto-Height Adjustment
Auto adjustment to pallet height specs.
Fully Collaborative design
Using collaborative robots from industry leading vendors and safety rated components, all ONExia Robotics palletizers conform to the safety ratings necessary to run unguarded within end-of-line packaging operations. Learn more about our third-party safety verification: onexiarobotics.com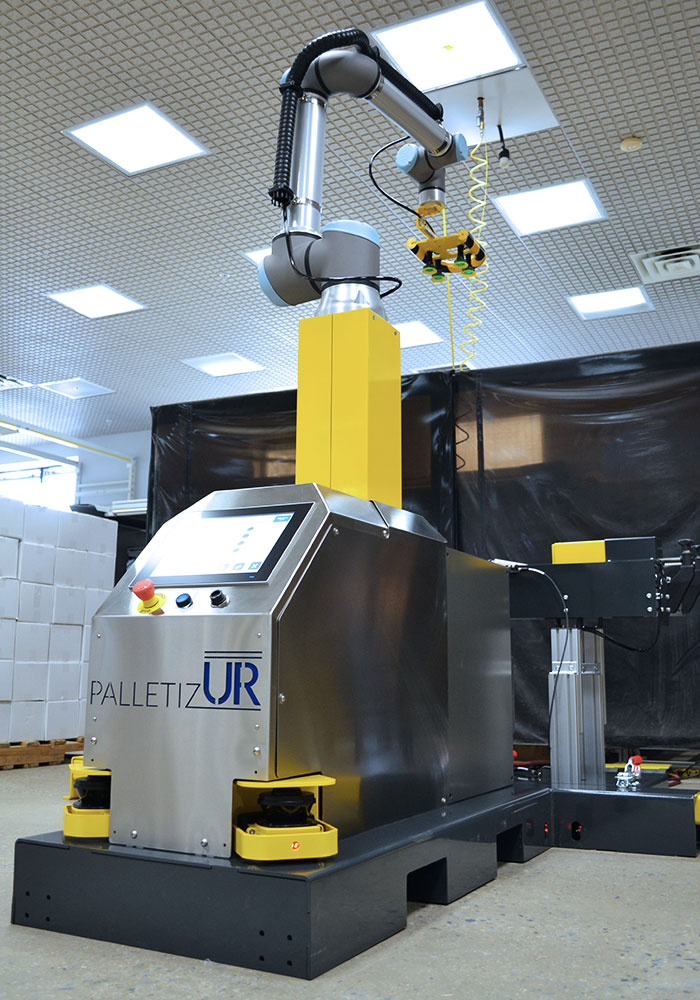 New features in the PalletizUR 2.0 release
Using the OEM version of the UR10e cobot, the teach pendant has been eliminated making the PalletizUR even easier to use.
Safety Scanner Integration
Plug and play connectivity with the ability to customize ranges based on your floorplan.
3D Printed End Effectors
Lightweight design that offers the ability to pick multiple cases at once for increased cycle time.
Dual Mode Enabled
Palletize 2 lines using a single robot with our dual nesting conveyor designs.